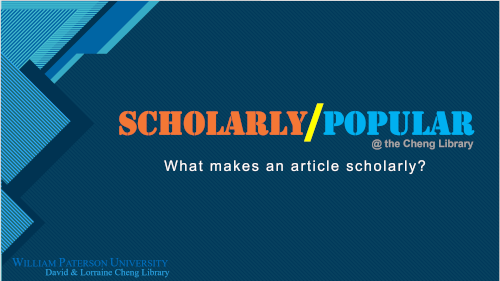 A new version of the Scholarly v. Popular tutorial is now available and replaces the one formerly listed on this page.
Please visit our the Tutorials page on our website (https://www.wpunj.edu/library) or click here to view the current version.
Please note that the new version does not include a quiz or provide a certificate of completion.
Contact Tony Joachim with any questions.