David & Lorraine Cheng Library
Radha Ravichandran
Professional Services Specialist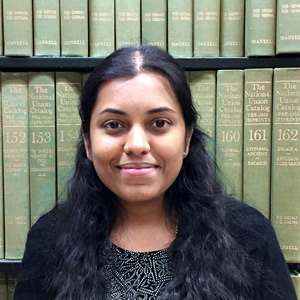 ---
---
Radha Ravichandran is the Computer Support Specialist for the Library. She is a member of a Library Information Systems department. Radha worked as the Field Support Specialist for the Information Technology department and on getting a promotion moved to the Library.
Radha is responsible for providing technology support to Library staff and maintaining the Library's technology infrastructure through management of the Integrated LIS, hardware and software support. Radha also acts as a liaison between Library and IT departments.
Radha likes to spend her free time doing family activities with her son and husband.
---